Treating Periodontal Disease in Sun City, AZ
Treating your entire mouth is essential to good oral health. At Smile Sun City, we go beyond caring for your teeth and provide treatments for other mouth conditions, such as periodontal disease, in Sun City, AZ. Your gums play a pivotal role in your oral health. They can become afflicted with an inflammatory condition called Periodontitis, which may cause pain, bleeding, and, if left untreated, tooth loss. If you suspect or know you have Periodontitis, our team will provide a comprehensive evaluation and develop a customized treatment plan to restore your smile. We help patients get back to their lives in peace and comfort.
The Progression of Periodontal Disease
Do your gums swell, bleed, or hurt? If so, you may be in a stage of periodontal disease. Schedule an exam with Smile Sun City to improve your chances of fully recovering and restoring your smile. The three stages of periodontal disease include:
Gingivitis – Gingivitis symptoms comprise inflammation and bleeding. It can be corrected through dental cleanings and continued good oral health habits.
Periodontitis – When your gums start peeling away from your teeth. Though irreversible, we can alleviate your pain and prevent the infection from spreading.
Advanced Periodontitis – The final stage. Advanced periodontitis comprises tooth loss, shifting, and loosening.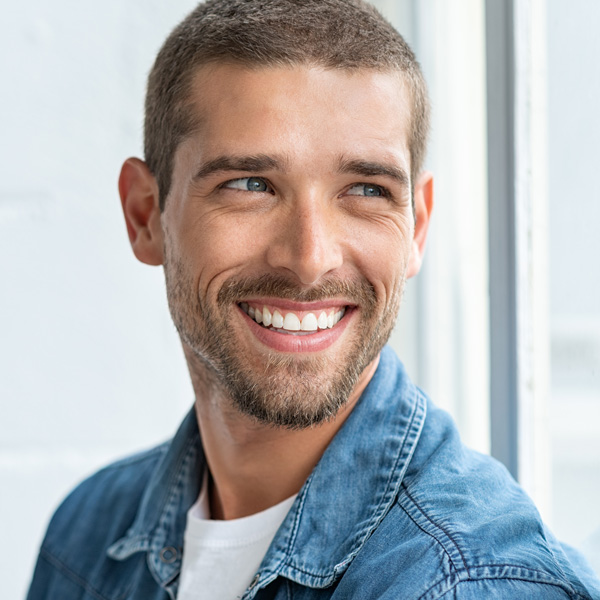 How to Treat Periodontal Disease
If you are worried that you are in the middle of a stage of periodontal disease, you are not alone. Many people have periodontal disease and receive treatment daily. Luckily, there are things you can do to relieve your pre-existing gum condition or prevent an infection from happening entirely. Please seek out or ask us about the following treatments if you want to reduce or prevent gum disease:
Oral Health at Home – Maintain regular brushing and flossing habits at home and perform them daily. We recommend brushing twice a day and flossing a minimum of once daily.
Twice-Yearly Exams – Schedule an exam every six months. That way, our dentists can clean, monitor, and inspect your mouth's condition.
Personalized Treatment Plans – Receive care for Periodontitis and Advanced Periodontitis. We offer customized implants, bridges, and teeth replacements and provide pain relief.