Cutting-Edge 3D Digital X-Rays in Sun City, AZ
At Smile Sun City, patients are treated with the most innovative technology and solutions. We provide effective, precise treatment using 3D digital x-rays on Sun City, AZ patients, enabling us to formulate customized treatments. Our team is fully trained and certified to operate 3D imaging and scanning technology. Our dental technology is approved and safe for patients of all ages. Our state-of-the-art solutions enable us to assess, develop, and perfect your smile quickly and conveniently.
While some oral health conditions can be detected by the naked eye, many are hidden and difficult to find. 3D imaging provides a comprehensive view of your mouth. After scanning your mouth, we can zoom in and focus on specific areas, such as the teeth, jawbone, and gums. 3D technology can find signs and symptoms of oral health issues that traditional 2D technology cannot. We can easily uncover oral health problems such as hidden decay and cancer with 3D images.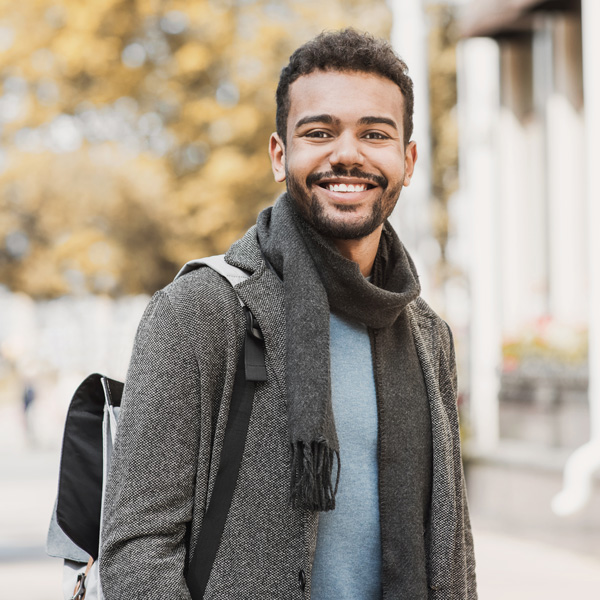 The Top Three Benefits of 3D Technology
We typically take 3D scans of our patients' mouths before they undergo a significant or complex procedure, but there are many ways to harness the technology. We are trained and equipped to use 3D technology to give you your best smile. Here's what you can expect during a 3D scan:
Unmatched Precision – 3D technology allows us to detect oral health problems at their source and customize dental solutions and appliances with near-perfect accuracy.
A Comprehensive View – We can see the entirety of your mouth with almost total clarity, enabling us to better understand, diagnose, and remedy your oral health condition.
Safety and Comfort – Unlike standard 2D scans, 3D technology is radiation-free. You can feel at peace while we take safe, secure scans of your mouth.