Same-Day Emergency Dentistry in Sun City, AZ
Some dental issues, such as severe decay, trauma, or injury, cannot wait to be remedied. If you've experienced sudden damage or feel excruciating pain in your mouth, please reach out to the caring professionals at Smile Sun City to provide you with same-day emergency dentistry in Sun City, AZ. Our immediate dental care services are performed to save your smile's appearance, function, and health. We accommodate and comfort the patients most in need with friendliness and compassion. With comprehensive treatments, cutting-edge technology, and a seasoned team, we will attend to your dental emergency and quickly get you back to normal.
Providing Fast and Effective Care
dental emergencies of all kinds. We serve patients who've cracked, chipped, and completely broken their teeth daily. Many patients come to us after dental injuries and accidents and leave our office with their alleviated pain and restored comfort. If you feel excruciating pain or discomfort or suspect that you're the victim of a significant dental issue, please make a same-day appointment. The sooner we can assess and diagnose your problem, the faster we can develop a customized treatment plan to help you. Our quality treatments and procedures are designed to quickly recover and heal your smile. We provide a wide range of emergency services, including: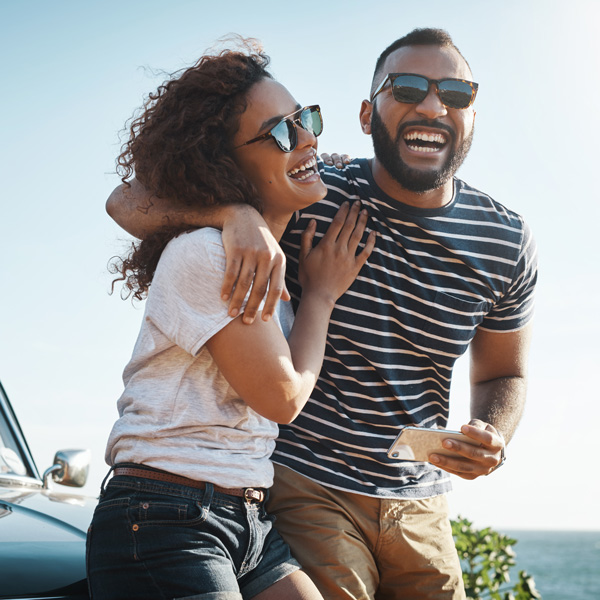 Am I Experiencing a Dental Emergency?
Many people choose not to visit the dentist's office because they don't want to interrupt their daily routine. However, if you hold off making an appointment when you suspect a dental issue, the issue will most likely worsen. If you feel or know you have the following, please come in for an emergency evaluation:
Pain and Discomfort – Chronic, unrelenting, mysterious pain or discomfort, or pain sustained from injury or trauma, should be addressed immediately.
A Swollen Jaw – Swelling in the jaw can indicate an injury or structural damage to your mouth that requires emergency service.
Gum Problems – We recommend immediate care if your gums are swelling, inflamed, bleeding, or in pain.
Damaged or Broken Teeth – Smile Sun City provides same-day care for broken or damaged teeth, bridges, fillings, and implants.