Life-Changing Cosmetic Dentistry in Sun City, AZ
Do you think your smile would benefit from a makeover? Do you want to renew your sense of pride and confidence? If so, Smile Sun City is here to help. We brighten, beautify, and achieve dream smiles by providing cosmetic dentistry in Sun City, AZ. Your smile is one of the most important parts of who you are. Our team combines compassionate care with the latest technology and techniques to make your teeth shinier and more beautiful than ever. Our team will consult with you and devise a customized treatment plan to give you a smile you've always wanted.
Personalize Your Cosmetic Treatment Options
At Smile Sun City, we understand that dental beauty is in the eye of the beholder. That's why our treatments are customized and devised to fulfill each patient's desires. We start your journey towards a stunning smile with a consultation, where we discuss your oral history and what you want to achieve from your treatments. If you wish to whiten teeth or correct chipped, cracked, or broken teeth, our team has the perfect solution for you. We've spent years providing exceptional smiles for patients and boosting their happiness and satisfaction. Our cosmetic dental treatment options include the following: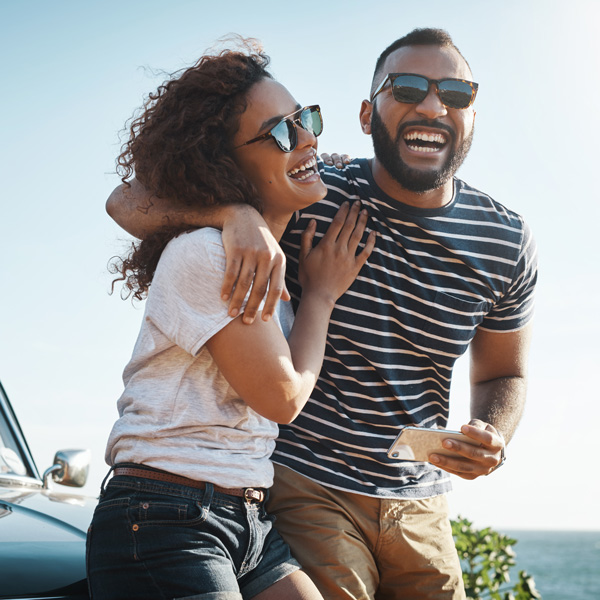 Why Should I Choose Cosmetic Dentistry?
Cosmetic dental treatments enhance beauty and have a wide range of benefits for oral health and wellness. If you want to feel happier about your smile, our team would love to discuss our treatment options with you. Our cosmetic treatments provide patients with the following:
More Confidence – A happy smile makes a happy person. Many patients with imperfect smiles feel self-conscious about showing their teeth. Our treatments help patients smile, laugh, and make outstanding first impressions.
Better Function – Misaligned teeth can have a significant negative impact on your ability to bite, chew, and speak. We provide cosmetic treatments that correct misaligned and crooked teeth so your mouth functions normally.
Improved Oral Health – Cosmetic dental issues may lead to health problems if left untreated, such as reduced breathing capacity, decay, and disease. After receiving treatment at Smile Sun City, you'll be able to brush and floss more efficiently and maintain a healthy oral health regimen.